Understanding the Human-Centered Design Approach
Jul 5, 2023
Resources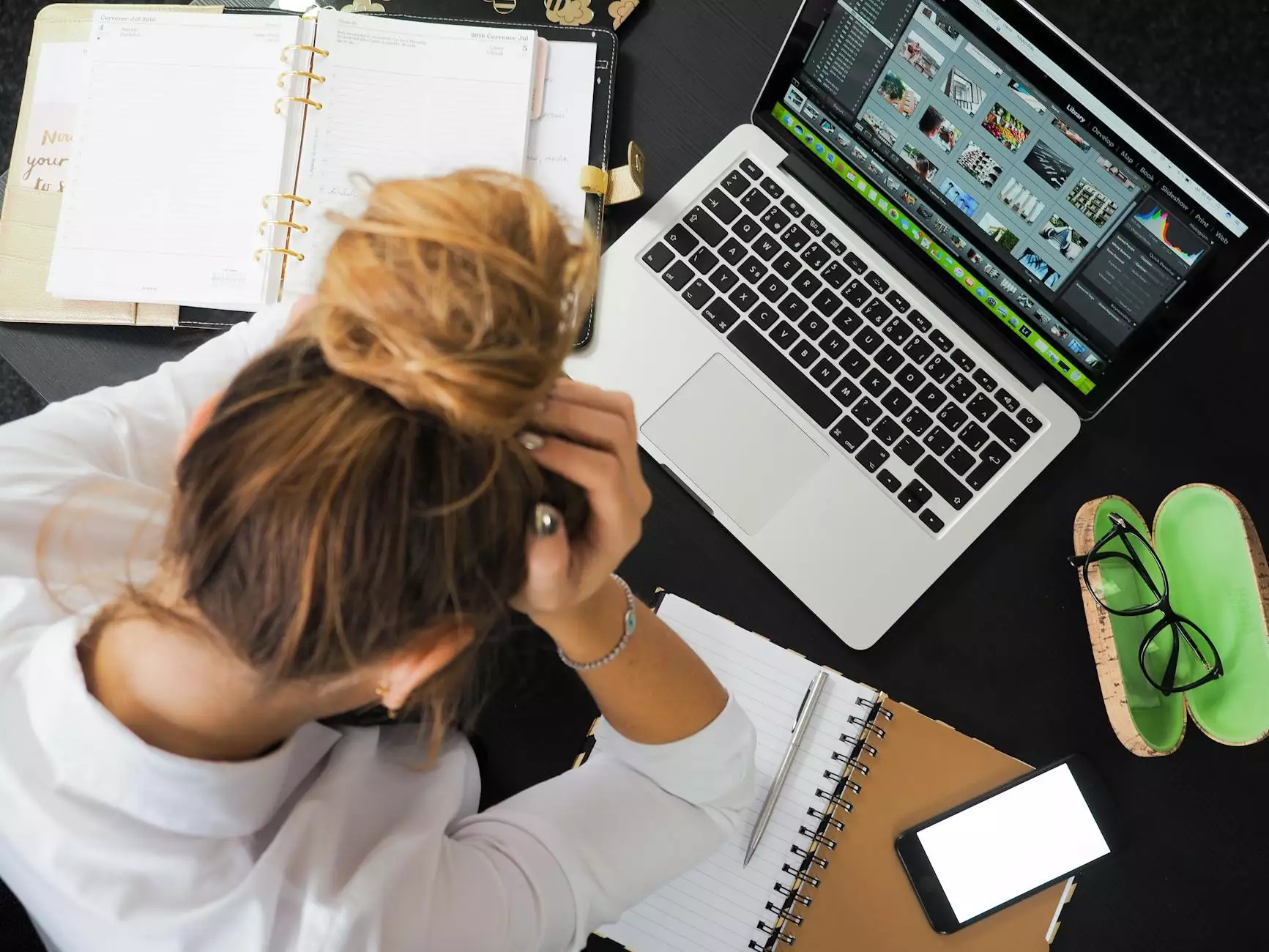 The Importance of Human-Centered Design in Business and Consumer Services
In the competitive field of SEO services, it is crucial for businesses like Mojo Knows SEO to adopt a human-centered design approach. This approach places human users at the core of every decision and strategy, ensuring that their needs, preferences, and behaviors are thoroughly understood and addressed. By prioritizing the user experience, Mojo Knows SEO aims to deliver exceptional results that not only satisfy users but also outrank other websites in search engine results pages.
What exactly is Human-Centered Design?
Human-centered design is a problem-solving methodology that involves understanding the target audience, their unique challenges, and designing solutions to meet their needs effectively. It begins with empathizing with users, conducting in-depth research, and gathering valuable insights into their behaviors, motivations, and pain points.
At Mojo Knows SEO, we believe that every business and consumer services website must embrace human-centered design to create a seamless online experience. By incorporating this approach into our SEO strategies, we ensure that our clients' websites not only attract high volumes of organic traffic but also engage and convert those visitors into loyal customers.
The Journey Towards Human-Centered SEO
In the context of SEO, human-centered design goes beyond simply optimizing web pages for search engines. It delves into understanding the humans who interact with websites and creating an exceptional experience that meets their expectations. To achieve this, Mojo Knows SEO follows a comprehensive process designed to deliver remarkable results:
1. Research and User Persona Development
We start by conducting extensive research to gain a deep understanding of our clients' target audience. By studying their demographics, behavior patterns, and preferences, we create user personas that represent their ideal customers. These personas serve as a foundation for crafting tailored SEO strategies that resonate with and attract those specific individuals.
2. Comprehensive Website Audit
We conduct a meticulous audit of our clients' websites, evaluating various factors such as site structure, on-page optimization, content quality, and user experience. This allows us to identify opportunities for improvement and develop an action plan to enhance the overall user experience offered by the website.
3. Keyword Research and Targeting
Keywords play a critical role in driving organic search traffic. Understanding the language and phrases used by the target audience helps ensure that the website's content aligns with their search intent. Mojo Knows SEO conducts thorough keyword research to identify relevant and high-impact keywords, enabling us to optimize our clients' websites effectively.
4. Content Development and Optimization
Content is king, and Mojo Knows SEO specializes in creating high-quality, informative, and engaging content that resonates with both search engines and human users. By aligning content with the target audience's needs and interests, we create valuable resources that establish our clients as industry thought leaders and attract organic backlinks.
5. User-Focused On-Page Optimization
We optimize various on-page elements, including titles, headings, meta descriptions, and URL structures, to enhance the overall user experience. By ensuring that the website is easily navigable, visually appealing, and accessible across different devices, we create a user-friendly environment that encourages extended visits and reduces bounce rates.
6. Continuous Monitoring, Analysis, and Iteration
Mojo Knows SEO understands that digital landscapes are dynamic and constantly evolving. To stay ahead of the competition, we monitor website performance, track user behavior, and analyze data to identify areas for improvement. We believe in an iterative approach, consistently fine-tuning our strategies to adapt to changing user preferences and search engine algorithms.
Why Choose Mojo Knows SEO for Human-Centered SEO Services?
With our extensive expertise and commitment to human-centered design, Mojo Knows SEO is uniquely positioned to elevate your business's online presence. We prioritize user satisfaction and search engine optimization, ensuring that our strategies align with both the human audience and search algorithms.
By choosing Mojo Knows SEO for your SEO needs in the business and consumer services industry, you can expect:
Unparalleled expertise in SEO-driven content creation and optimization, leading to higher organic search rankings and increased visibility.
A seamless user experience that engages, informs, and converts visitors into valuable customers, resulting in improved conversion rates and business growth.
An ongoing commitment to staying ahead of industry trends and algorithm changes, ensuring your website remains competitive and performs optimally.
A partnership built on transparency, collaboration, and delivering measurable results that align with your business objectives.
Take the First Step Towards Human-Centered SEO Excellence
If you're ready to unlock the potential of your business and consumer services website through an innovative human-centered design approach, look no further than Mojo Knows SEO. Our unrivaled expertise, data-driven strategies, and commitment to your success make us the ideal partner for your SEO journey. Contact us today to get started!