Top 10 Digital Marketing Tips to Outsmart Your Competitors
Sep 8, 2018
Blog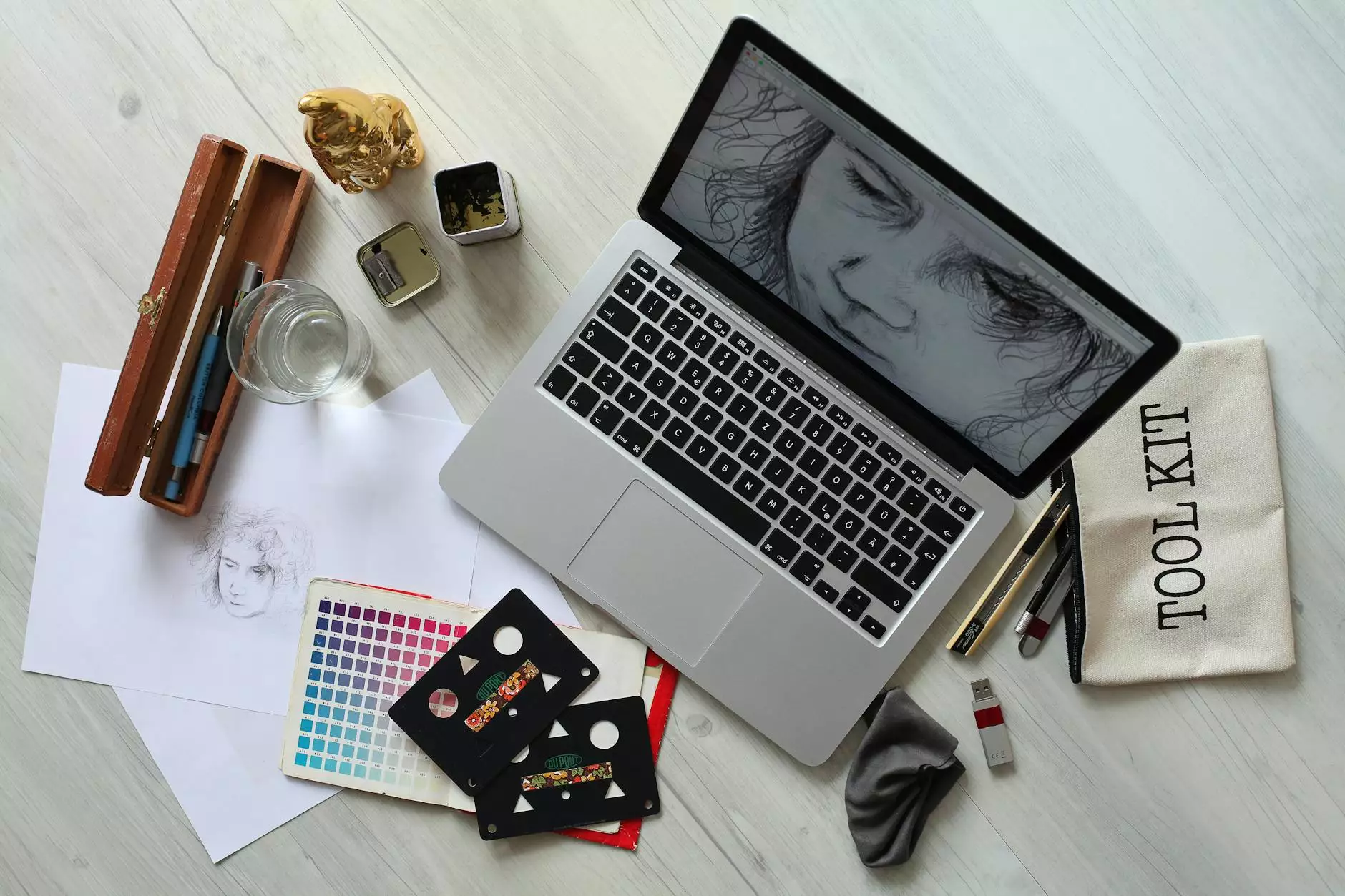 Introduction
Welcome to Mojo Knows SEO! As a leading provider of top-notch SEO services in the Business and Consumer Services category, we understand the importance of staying ahead of the competition in the digital marketing landscape. In this article, we'll share with you our top 10 digital marketing tips that will help your business outrank your competitors and achieve online success.
1. Conduct Thorough Keyword Research
When it comes to digital marketing, keyword research is the foundation for effective SEO strategies. By identifying the right keywords and phrases that are relevant to your business, products, and services, you can optimize your website to attract targeted organic traffic. Tools like Google Keyword Planner and Moz Keyword Explorer can greatly assist in finding the best keywords to target.
2. Create Compelling and High-Quality Content
Content is king in the world of digital marketing. To outrank your competitors, focus on creating valuable and engaging content that captures your audience's attention. Craft informative blog posts, engaging videos, and visually appealing infographics that provide useful insights related to your industry. Invest in professional copywriters and designers to ensure top-notch quality.
3. Optimize On-Page Elements
To improve your website's search engine rankings, it's crucial to optimize key on-page elements. Pay attention to factors like title tags, meta descriptions, header tags (H1 to H6), and image alt tags. Implementing targeted keywords naturally within these elements will help search engines understand what your pages are about, improving your chances of ranking higher.
4. Build High-Quality Backlinks
Backlinks continue to play a vital role in SEO. Focus on acquiring high-quality backlinks from authoritative websites relevant to your industry. Guest blogging, influencer outreach, and content partnerships are effective strategies for generating backlinks. Remember, the quality and relevance of the linking website influence the impact of the backlink on your rankings.
5. Use Social Media Effectively
In today's digital age, social media platforms offer excellent opportunities to connect with your target audience and drive traffic to your website. Develop a strong social media presence on platforms like Facebook, Twitter, LinkedIn, and Instagram. Share your valuable content, engage with your audience, and leverage paid advertising options to expand your reach.
6. Invest in Local SEO
If you have a physical location or serve specific geographic areas, local SEO is crucial. Optimize your website for local searches by including relevant location-based keywords, creating a Google My Business profile, and encouraging positive online reviews. This will help your business appear in local search results and attract highly targeted customers from your area.
7. Improve Website Speed and Mobile Responsiveness
Website speed and mobile responsiveness are essential ranking factors in today's mobile-first world. Ensure your website loads quickly and provides a seamless experience across all devices. Use tools like Google PageSpeed Insights to identify and optimize any performance issues that may impact your site's visibility and user experience.
8. Monitor and Analyze Your Data
Data-driven decision-making is critical for successful digital marketing. Regularly monitor, analyze, and measure the performance of your website using tools like Google Analytics. Gain insights into user behavior, traffic sources, conversion rates, and more. Use this data to make informed optimizations and continuously improve your online strategy.
9. Stay Updated with Industry Trends
The digital marketing landscape is constantly evolving, with new technologies and trends emerging. Stay updated with the latest industry news, algorithm updates, and best practices. Follow reputable industry blogs, attend conferences, and engage in online communities to stay ahead of the curve and adapt your strategies accordingly.
10. Test, Iterate, and Innovate
Successful digital marketing requires a mindset of continuous testing, iteration, and innovation. Experiment with different strategies, track their performance, and adapt accordingly. Test different ad creatives, landing pages, and email marketing campaigns to optimize conversion rates. By embracing a culture of testing and learning, you'll be able to stay ahead of your competitors in the long run.
Conclusion
Implementing these top 10 digital marketing tips from Mojo Knows SEO will give your business a competitive edge in the online space. Remember to prioritize keyword research, create high-quality content, optimize on-page elements, build authority through backlinks, utilize social media effectively, focus on local SEO, improve website speed and mobile responsiveness, analyze your data, stay updated with industry trends, and embrace a culture of testing and innovation. By following these strategies, you'll be well on your way to outsmarting your competitors in the digital marketing realm.