R.D. Johnson Construction completes Pain Clinic Renovations at HealthPark Commons
Nov 1, 2018
News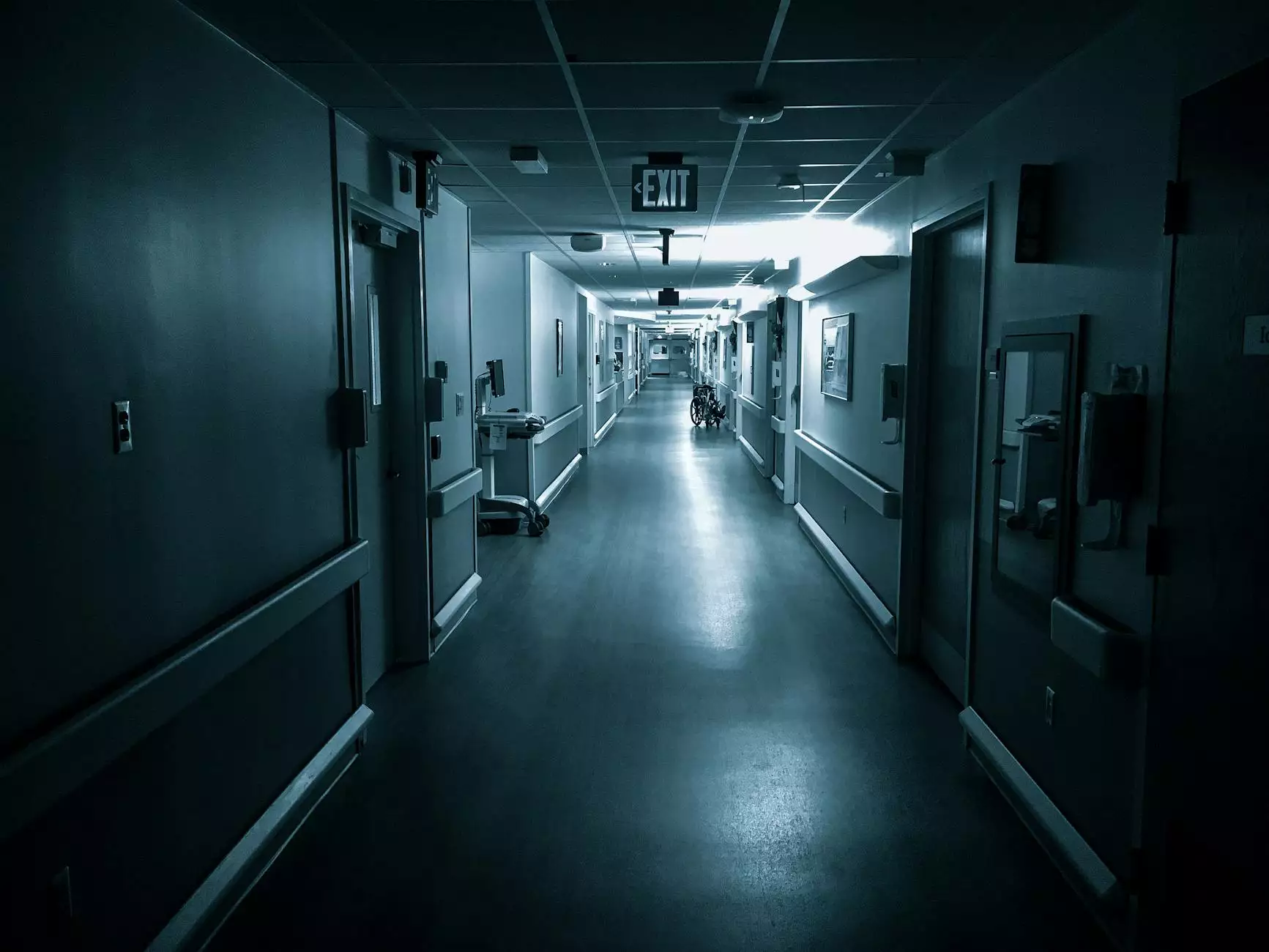 Introduction
Welcome to R.D. Johnson Construction, a premier construction company specializing in commercial renovation projects. We take immense pride in delivering top-notch services to our clients in the business and consumer services industry. In this exciting development, we are thrilled to announce the successful completion of pain clinic renovations at HealthPark Commons.
Pain Clinic Renovations
At R.D. Johnson Construction, we understand the importance of creating functional and aesthetically pleasing spaces for healthcare facilities. The pain clinic renovations at HealthPark Commons exemplify our commitment to excellence and our ability to transform spaces to meet the unique needs of our clients.
Enhanced Patient Experience
Our team of experienced professionals worked closely with the pain clinic's management to understand their vision and requirements. Through meticulous planning and attention to detail, we successfully revamped the existing space, improving the overall patient experience.
The renovated clinic now boasts state-of-the-art treatment rooms, comfortable waiting areas, and advanced medical equipment. Our focus on creating a soothing and welcoming environment ensures that patients feel at ease from the moment they step through the doors.
Streamlined Workflow
In addition to enhancing the patient experience, our renovations at HealthPark Commons aimed to optimize the workflow for the clinic's staff. We implemented intelligent design solutions to improve the efficiency of their daily operations.
By reconfiguring the layout of the clinic, we created designated areas for administrative tasks, medical documentation, and storage. This strategic approach minimizes staff movement, reduces response time, and increases overall productivity.
Quality Craftsmanship and Uncompromised Safety
At R.D. Johnson Construction, we believe that superior craftsmanship and unwavering commitment to safety are integral to every project's success. During the pain clinic renovations at HealthPark Commons, we strictly adhered to industry standards and best practices to deliver exceptional results.
Our team of skilled professionals meticulously handled every aspect of the construction process, ensuring the highest quality of workmanship. From electrical installations to plumbing and HVAC systems, we employed cutting-edge techniques and top-of-the-line materials to meet the clinic's requirements.
Safety is our top priority at all times. We implemented comprehensive safety measures, adhering to local regulations, ensuring a secure work environment for both our team and the clinic's staff and patients.
Client Satisfaction and Partnership
Client satisfaction drives our business, and the successful completion of the pain clinic renovations at HealthPark Commons is a testament to our commitment to exceeding expectations. We believe in fostering long-term partnerships, and our client-centric approach enables us to deliver tailored solutions that align with their goals.
Throughout the project, effective communication and collaboration were key. We provided regular updates to the clinic's management, ensuring transparency and allowing them to make informed decisions. Our attention to detail and dedication to delivering projects on time and within budget continue to earn us the trust and satisfaction of our clients.
Continued Success and Future Projects
As R.D. Johnson Construction continues to grow, we remain devoted to pushing the boundaries of excellence in commercial renovations. We are proud of our contributions to the healthcare industry and look forward to embarking on more diverse and impactful projects in the future.
Whether you are in need of renovations for a pain clinic, medical office, or any other commercial space, trust R.D. Johnson Construction to deliver exceptional results. Contact us today to discuss your unique requirements and let us bring your vision to life.