Hire Expert Python Programmer & Developer
Mar 6, 2020
Services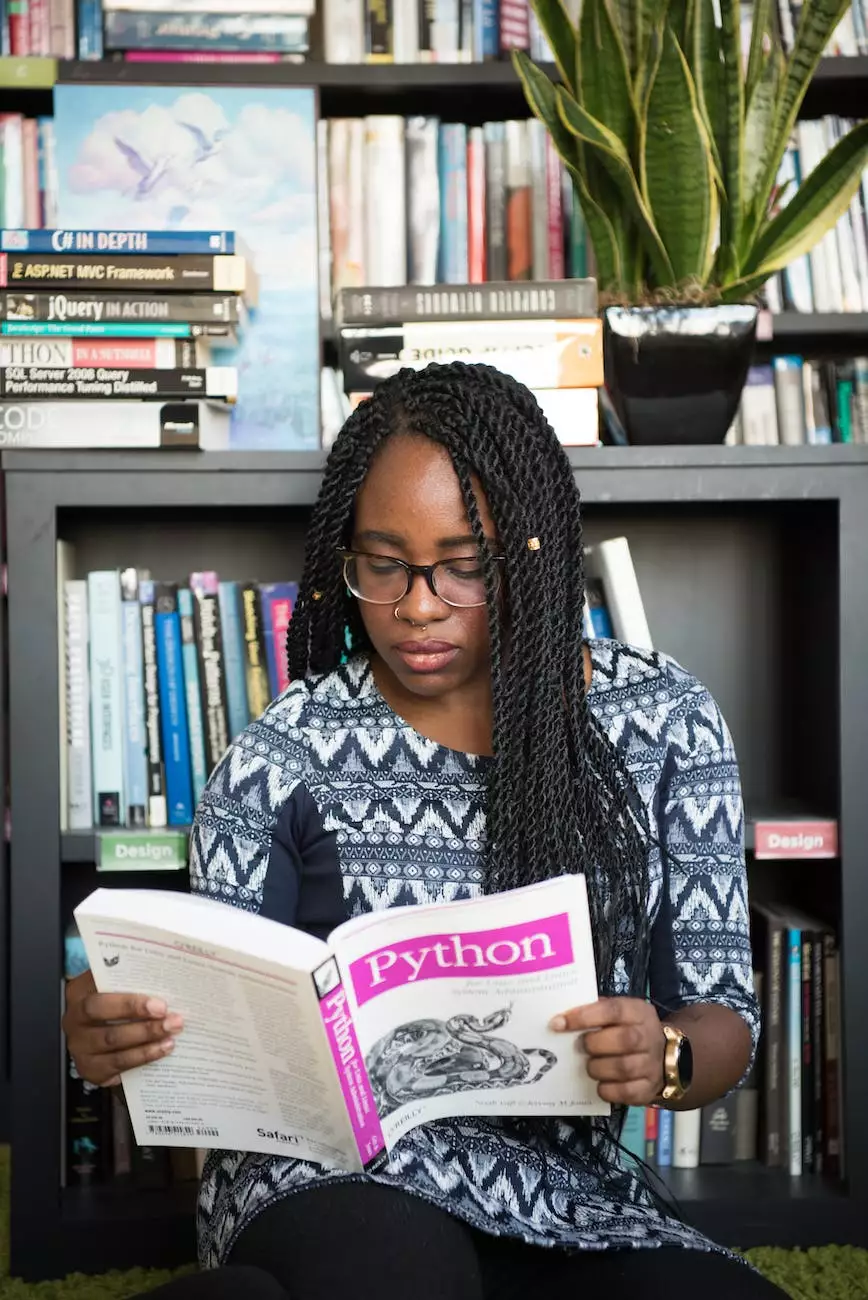 Welcome to Mojo Knows SEO, your go-to destination for all your Python programming and development needs. Our team of highly skilled and experienced Python experts is ready to assist you with any project, big or small. Whether you're looking to build a web application, automate repetitive tasks, or enhance your existing software, our expert Python programmers are here to help you achieve your goals.
Why Choose Mojo Knows SEO?
When it comes to hiring a Python programmer or developer, it's essential to choose a team that not only possesses the technical skills but also understands your business needs. At Mojo Knows SEO, we pride ourselves on delivering exceptional Python development services tailored to our clients' specific requirements. Here's why you should choose us:
1. Extensive Expertise
Our team consists of highly skilled Python programmers who have years of experience in developing complex and scalable applications. We stay up-to-date with the latest trends and best practices in the Python community, ensuring that we deliver solutions that are efficient, secure, and future-proof.
2. Custom Solutions
We understand that every business is unique, and off-the-shelf solutions may not always meet your requirements. That's why we offer custom Python development services tailored to your specific needs. Our team will work closely with you to understand your business goals and develop a solution that aligns perfectly with your vision.
3. Versatility
Python is a versatile programming language, capable of powering a wide range of applications, from web development to data analysis and machine learning. Our Python programmers have expertise in various domains, allowing us to handle projects in diverse industries.
4. Quality Assurance
At Mojo Knows SEO, we believe in delivering top-notch quality in every project we undertake. Our Python development process includes rigorous testing and quality assurance measures to ensure that your application is bug-free, performs optimally, and meets your expectations.
5. Timely Delivery
We understand that time is of the essence, especially when it comes to gaining a competitive edge in the online world. Our team is committed to delivering projects on time without compromising quality, allowing you to launch your Python-powered solution quickly and efficiently.
Our Python Development Services
At Mojo Knows SEO, we offer a comprehensive range of Python development services to cater to your specific needs. Whether you require a new application, integration with existing systems, or ongoing maintenance and support, our team has got you covered. Our services include:
Web Development: We specialize in developing robust and scalable web applications using Python frameworks such as Django and Flask. From simple websites to complex web portals, we can create a tailor-made solution to enhance your online presence.
Data Analysis: Python's extensive libraries and tools make it an excellent choice for data analysis and manipulation. Our Python experts can help you extract valuable insights from your data, turning raw information into actionable intelligence.
Automation: Save time and resources by automating repetitive and time-consuming tasks with Python. Our team can develop custom automation scripts and tools that streamline your workflows and boost productivity.
Machine Learning: Leverage the power of Python's machine learning libraries to build intelligent applications that can learn and make predictions. Our Python programmers have expertise in implementing machine learning models to solve complex business problems.
Application Integration: If you're looking to integrate your existing systems or third-party services with Python, our team can help. We have experience in integrating APIs, databases, and other software components to create a seamless and efficient workflow.
Support and Maintenance: Once your Python solution is up and running, we provide ongoing support and maintenance services to ensure its smooth operation. From bug fixes to performance optimization, we've got you covered.
Get in Touch Today!
If you're ready to take your business to the next level with the expertise of our Python programmers and developers, don't hesitate to get in touch with Mojo Knows SEO. We are passionate about helping businesses like yours thrive in the digital landscape. Contact us today to discuss your project requirements and get a tailored Python development solution that exceeds your expectations.