Shangri-La Springs' Organic Farm-to-Table Restaurant Harvest Wisdom
Jun 24, 2018
Events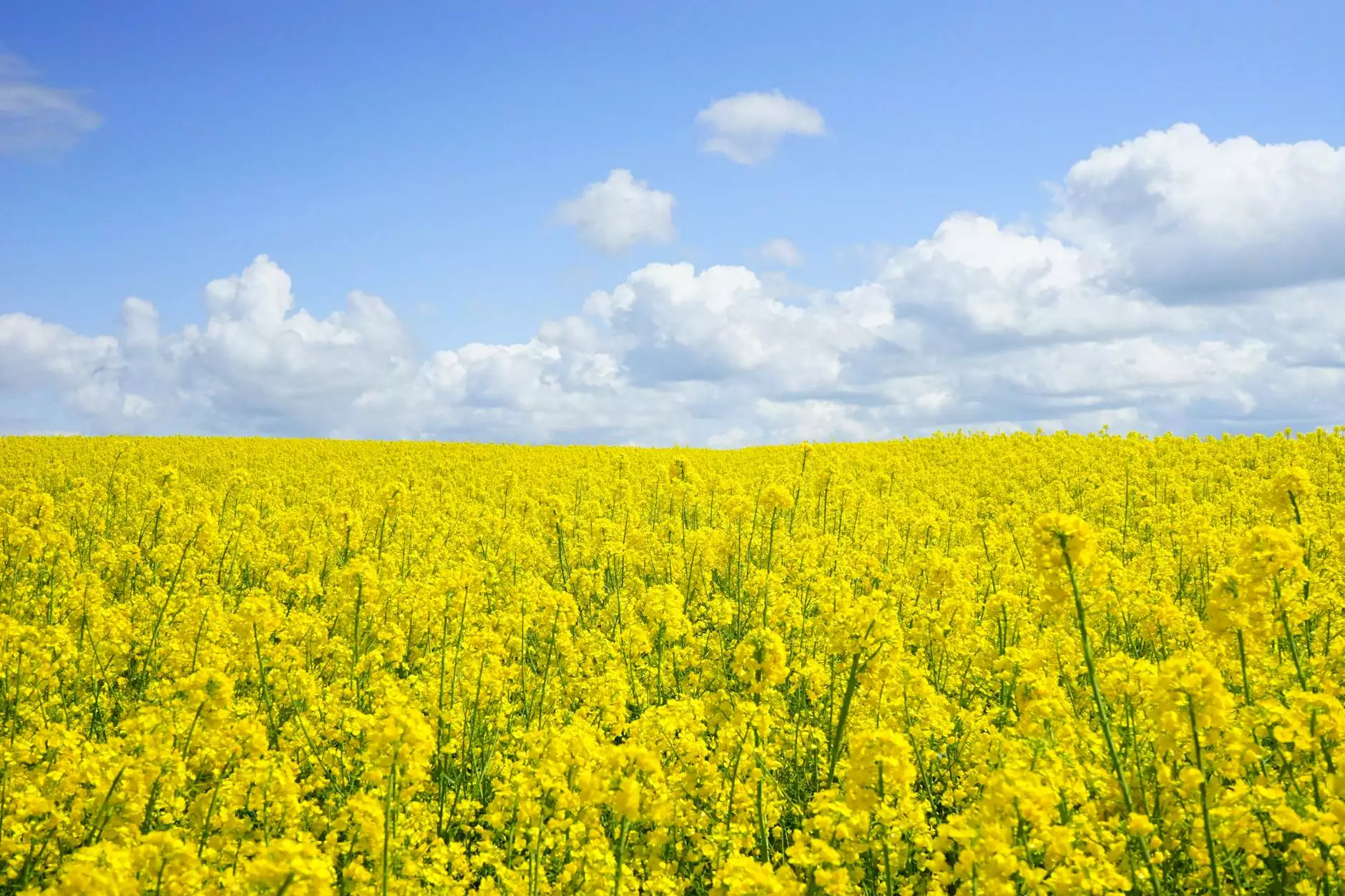 Welcome to Harvest Wisdom, the organic farm-to-table restaurant nestled in the idyllic oasis of Shangri-La Springs. Here at Harvest Wisdom, we celebrate the bounties of nature by offering an exceptional dining experience that promotes sustainability, taste, and purity. Indulge in an extraordinary culinary adventure that blends tradition, innovation, and the freshest organic ingredients sourced directly from our own farm.
Unmatched Quality and Sustainability
At Harvest Wisdom, we are committed to providing our guests with the highest quality, locally-sourced organic food. Our farm-to-table philosophy ensures that each dish is infused with the vibrant flavors of seasonal produce picked at the peak of ripeness. By sourcing directly from our organic farm, we eliminate the need for middlemen, reducing our carbon footprint and supporting local agriculture.
Our dedicated team of farmers, chefs, and food artisans work harmoniously to create culinary masterpieces that showcase the beauty of nature's bounty. We take immense pride in nurturing the soil, implementing sustainable farming practices, and adhering to organic principles. By doing so, we guarantee that every bite you take at Harvest Wisdom is not only delicious but also contributes to the well-being of the planet.
A Nostalgic Dinner on New Year's Eve
Join us at Harvest Wisdom this New Year's Eve and embark on a nostalgic journey through time. Our special dinner event will transport you back to the golden eras of culinary excellence, where food was prepared with love and attention to detail. Experience the flavor profiles of yesteryear as our skilled chefs craft a menu inspired by classic recipes and forgotten culinary treasures.
Immerse yourself in an atmosphere brimming with elegance and warmth as you savor each delectable course. From appetizers meticulously handcrafted with the finest ingredients to main courses that pay homage to traditional cooking techniques, our New Year's Eve dinner at Harvest Wisdom will awaken your taste buds and create memories that will last a lifetime.
The Joys of Farm-to-Table Dining
At Harvest Wisdom, we believe that farm-to-table dining is not just a culinary trend but a lifestyle choice. By embracing this approach, we offer our guests an opportunity to connect with the food they consume, cultivating a deeper appreciation for where it comes from and the people involved in its production. Our commitment to transparency ensures that you know exactly what you're eating, allowing you to make informed choices for your well-being.
When you dine at Harvest Wisdom, you become part of a larger movement that prioritizes sustainability, environmental stewardship, and community support. We collaborate with local farmers, artisans, and producers to create a network of like-minded individuals who share our passion for organic, locally-sourced food. By supporting us, you are actively contributing to the growth of a more sustainable and resilient food system.
Explore Our Menu
Harvest Wisdom offers a diverse menu that is in harmony with the changing seasons. From crisp summer salads bursting with color and vitality to hearty winter stews that warm the soul, our culinary repertoire evolves alongside nature's rhythm. Our chefs take great pride in designing innovative dishes that showcase the full spectrum of flavors found in organic ingredients.
Indulge in the exquisite artistry of our farm-to-table cuisine, whether it's a succulent grass-fed steak accompanied by fresh vegetables grown just steps away or a delicate vegan masterpiece that highlights the delicate flavors of hand-picked herbs. Each dish is a testament to our commitment to providing you with an unparalleled dining experience that celebrates the wonders of nature.
Experience the Magic of Shangri-La Springs
Set amidst lush greenery and serene natural beauty, Shangri-La Springs is more than just a restaurant; it is an oasis of tranquility. Take a moment to wander through our enchanting organic farm, where an abundance of fruits, vegetables, and herbs thrive. Breathe in the fresh air, listen to the gentle whispers of the wind, and feel a profound connection with nature.
At Shangri-La Springs, we believe that true harmony can be found by embracing the wisdom of the land. Our commitment to sustainable practices extends beyond our kitchen doors, encompassing every aspect of our operations. From energy-efficient lighting to composting and recycling initiatives, we strive to preserve and protect the natural resources that surround us.
Visit Harvest Wisdom Today
At Harvest Wisdom, we invite you to indulge in an extraordinary dining experience that combines the freshest organic ingredients, culinary innovation, and a deep respect for nature. Join us this New Year's Eve for a nostalgic dinner that pays homage to the timeless beauty of traditional cuisine. Immerse yourself in the magic of Shangri-La Springs, where sustainability and flavor converge in every dish.
Make a reservation today and discover why our farm-to-table restaurant has become a cherished destination for those seeking exceptional organic dining that nourishes both the body and soul. Come, savor the wisdom of the harvest at Shangri-La Springs' Harvest Wisdom.