Crave Culinaire by Chef Brian Roland Launches Crave Pantry and Partners with Norman Love Confections to Help Safely Provide Meals to Families in Southwest Florida
Apr 27, 2018
News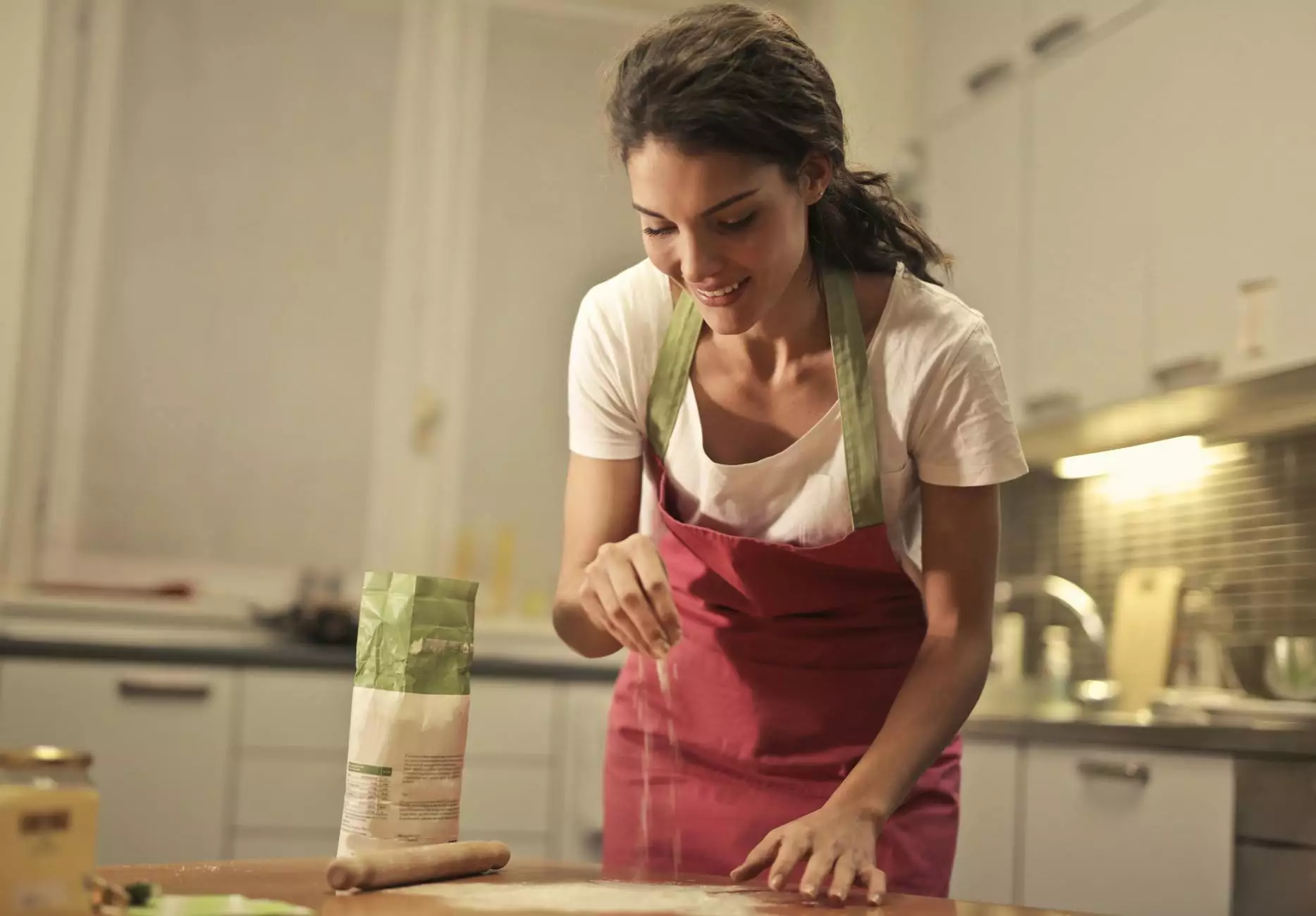 Introduction
Welcome to the official page of Crave Culinaire by Chef Brian Roland, a culinary experience like no other. We are thrilled to introduce our latest initiative, Crave Pantry, in collaboration with the renowned Norman Love Confections. Our mission is to ensure safe and delicious meals for families in Southwest Florida.
About Crave Culinaire
Crave Culinaire, led by the visionary Chef Brian Roland, has always been dedicated to redefining the dining experience through innovation, creativity, and exceptional flavors. With our commitment to culinary excellence, we strive to exceed the expectations of our clients and provide unforgettable gastronomic adventures.
Introducing Crave Pantry
Crave Pantry is our latest venture aimed at making a positive impact on the community. In light of the ongoing challenges faced by families in Southwest Florida, especially during these uncertain times, we wanted to find a way to extend our culinary expertise beyond traditional dining experiences.
Our Approach
Crave Pantry takes a unique approach to providing meals to families. We have meticulously curated a selection of ready-to-eat gourmet meals crafted by our culinary team. These meals are not only delicious but also designed to ensure ease of consumption and reheating without compromising on quality.
Partnering with Norman Love Confections
We are thrilled to collaborate with the renowned Norman Love Confections, a brand synonymous with excellence in handmade chocolates and desserts. This partnership allows us to complement our gourmet meals with delectable treats, adding an extra touch of indulgence and joy to our offerings.
Our Commitment to Safety
At Crave Culinaire, the safety and well-being of our customers and staff are paramount. We strictly adhere to rigorous hygiene practices and follow all recommended guidelines to ensure that our meals are prepared and packaged with the highest level of care and attention.
Quality Ingredients
We pride ourselves on using only the freshest and finest ingredients in all of our culinary creations. From locally sourced produce to carefully selected meats and seafood, we believe that quality ingredients are the foundation of exceptional meals.
Contactless Delivery
To further prioritize safety, we offer contactless delivery for all orders from Crave Pantry. Our delivery personnel undergo regular health screenings and strictly follow safety protocols to ensure a seamless and secure experience for our valued customers.
How to Support Our Cause
If you are passionate about making a difference in the lives of families in Southwest Florida, you can support our cause in several ways:
1. Order from Crave Pantry
By ordering from Crave Pantry, you not only treat yourself to gourmet meals and delightful desserts but also contribute to our efforts in providing meals to families in need. Enjoy the convenience of ready-to-eat gourmet meals while making a positive impact on the community.
2. Spread the Word
Help us reach more people by spreading the word about Crave Culinaire and Crave Pantry. Share our mission and the exceptional quality of our products with your friends, family, and social networks. Together, we can make a significant difference.
3. Volunteer or Donate
If you are looking to have a more hands-on role in supporting our cause, consider volunteering or making a donation to local organizations that assist families in need. Every contribution counts and can make a lasting impact on their lives.
Conclusion
Crave Culinaire by Chef Brian Roland's launch of Crave Pantry and partnership with Norman Love Confections mark an important step in our commitment to helping families in Southwest Florida enjoy safe and delicious meals. Through our innovative approach, emphasis on quality, and collaboration with esteemed partners, we are confident in our ability to make a positive and lasting impact on the community. Join us in this culinary journey and experience the joy of gourmet meals while supporting a worthy cause.