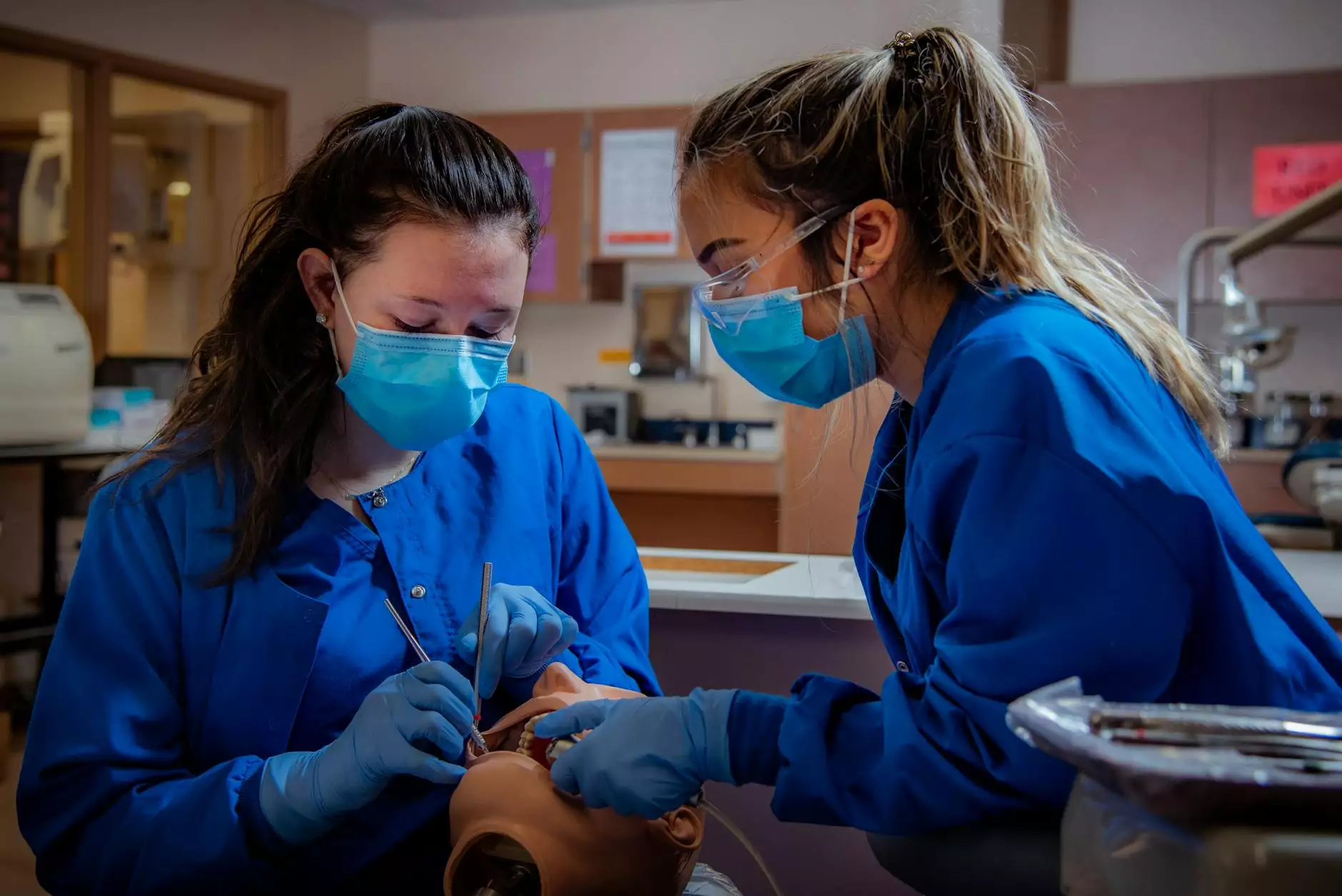 The Importance of Dental Marketing
As a dental professional, you understand the significance of maintaining a successful practice. In today's digital age, having a strong online presence is vital to attract new patients and retain existing ones. Effective dental marketing is key to achieving this goal. At Mojo Knows SEO, we offer top-notch SEO services specifically tailored for dental practices.
Why Mojo Knows SEO?
With so many dental websites competing for visibility on search engines, it's essential to have a reliable partner that understands the intricacies of SEO. At Mojo Knows SEO, we have a proven track record of helping dental practices rank higher on search engine result pages (SERPs).
Our team of experienced SEO experts specializes in optimizing dental websites to outperform competitors. We employ cutting-edge techniques and stay updated with the latest trends to ensure that our clients receive the best results. With a thorough understanding of the dental industry, we know how to effectively target your ideal patients.
Effective Dental SEO Strategies
Our dental marketing strategies are designed to boost your online visibility and attract more patients to your practice. We employ a multi-faceted approach that includes the following:
1. Keyword Research and Optimization
Our team conducts extensive keyword research to identify the terms and phrases your potential patients are searching for. By optimizing your website with these targeted keywords, we improve your chances of appearing in relevant search results.
2. On-Page Optimization
Ensuring that your website is properly optimized is crucial for search engine visibility. We meticulously optimize your website's title tags, meta descriptions, headers, and content to align with your target keywords.
3. Local SEO for Dental Practices
Local SEO is especially important for dental practices, as most patients search for services in their immediate vicinity. We optimize your website for local searches, helping you appear in the local pack and Google Maps results.
4. Content Marketing and Blogging
Our content marketing strategies involve creating informative and engaging blog posts that establish you as a trusted authority in the dental industry. By consistently producing high-quality, keyword-rich content, we attract more visitors to your website and increase the likelihood of conversions.
5. Social Media Marketing
Utilizing social media platforms is an effective way to connect with your patients and boost your online visibility. We develop comprehensive social media strategies to engage your audience, promote your services, and build a strong online presence.
The Benefits of Dental Marketing with Mojo Knows SEO
Partnering with Mojo Knows SEO for your dental marketing needs brings numerous benefits:
Increased Online Visibility: Our strategies are designed to improve your website's search engine rankings, making it easier for potential patients to find you.
Targeted Traffic: By optimizing for relevant keywords, we drive highly targeted traffic to your website, increasing the likelihood of conversions.
Improved User Experience: Our optimization efforts focus on enhancing user experience, ensuring that your website is easy to navigate, loads quickly, and provides valuable information.
Competitor Analysis: We conduct comprehensive competitor analysis to identify their strengths and weaknesses. This enables us to develop superior strategies and stay ahead in the competitive dental market.
Transparent Reporting: We provide regular reports detailing the progress of our efforts, keeping you informed about the results and success of your dental marketing campaign.
Get Started with Mojo Knows SEO Today
Don't miss out on the potential of effective dental marketing. Partner with Mojo Knows SEO, the leading provider of SEO services for dental practices. Boost your online visibility, attract new patients, and grow your practice. Contact us today to get started!