Positioning Yourself as an Expert Source in the News Media
Feb 4, 2022
Resources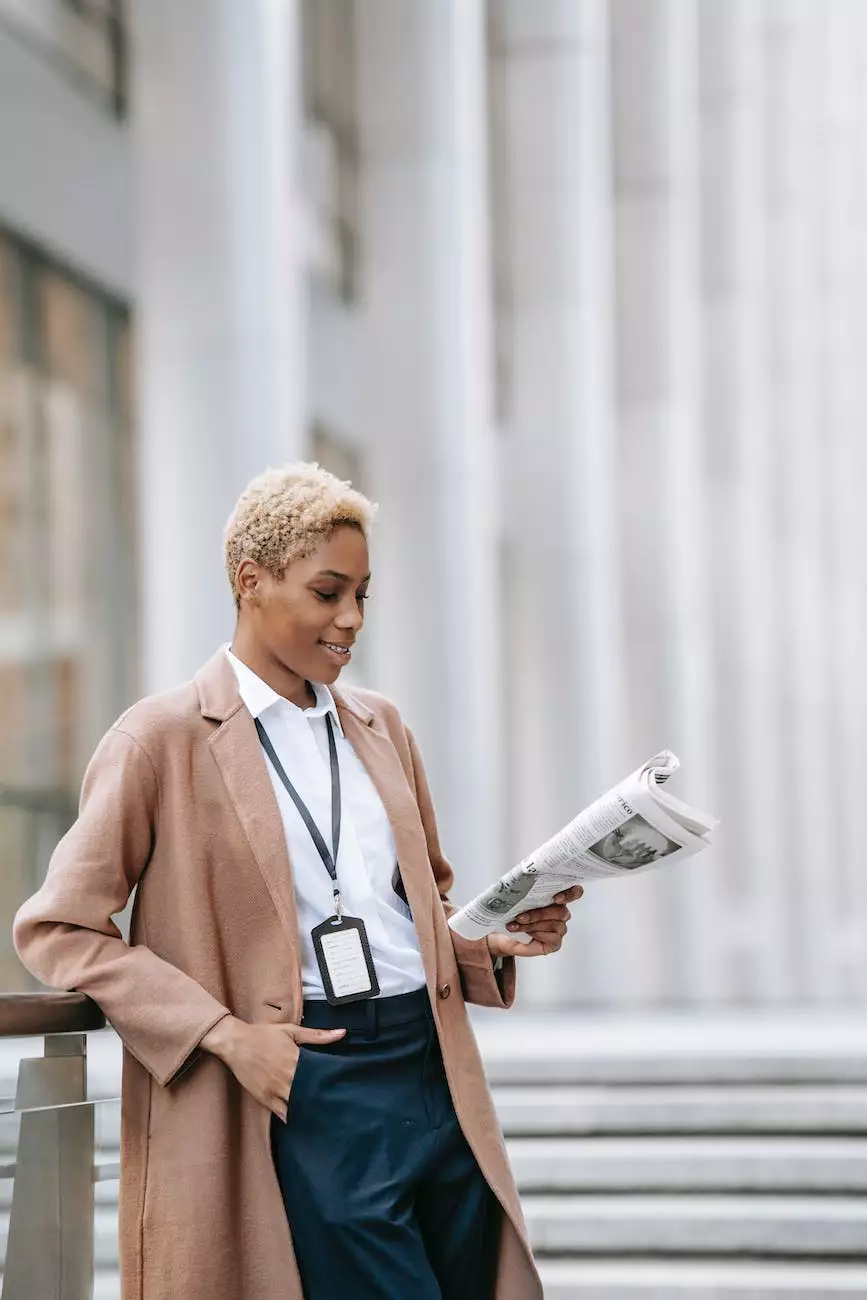 In today's digital age, establishing yourself as an expert source in the news media can significantly boost your reputation and credibility. When you position yourself as an industry authority, you not only gain exposure but also attract new business opportunities. At Mojo Knows SEO, a leading provider of Business and Consumer Services - SEO services, we understand the importance of standing out in a crowded market. In this article, we will share valuable insights and actionable tips on how to become a recognized expert in your field and capture the attention of the news media.
Becoming an Industry Authority
Positioning yourself as an expert starts with a deep understanding of your industry. Take the time to research and stay up-to-date with the latest trends, innovations, and challenges. By consistently educating yourself, you'll be able to offer unique insights and expert commentary that the news media craves.
Furthermore, networking plays a crucial role in establishing your authority. Attend industry events, participate in conferences, and join professional organizations to expand your connections. By connecting with influential individuals in your field, you'll not only enhance your knowledge but also increase your credibility as an expert source.
Crafting Your Personal Brand
Developing a strong personal brand is key to differentiating yourself from your competitors. Your personal brand should reflect your expertise and values while resonating with your target audience. Start by defining your niche and understanding the specific needs of your target market. By focusing on a particular area, you can position yourself as a specialized authority.
Invest in professional branding materials such as a well-designed website, a captivating logo, and compelling business cards. Consistency across all platforms enhances your credibility and memorability, making it easier for news media professionals to associate you with your industry expertise.
Creating Engaging Content
One of the most effective ways to establish yourself as an expert source is through creating compelling and valuable content. Start a blog on your website, where you can share your industry insights, tips, and experiences. Regularly publishing high-quality content not only showcases your expertise but also improves your search engine visibility.
Incorporate search engine optimization (SEO) techniques into your content creation strategy. Conduct thorough keyword research to identify relevant keywords used by your target audience. By strategically placing these keywords throughout your content, you can increase your chances of ranking higher in search engine results pages (SERPs).
Building Relationships with Journalists
Developing strong relationships with journalists and reporters is crucial for getting media coverage. Start by identifying journalists who cover topics related to your industry. Follow them on social media, engage with their content, and share valuable insights when relevant. By building rapport and demonstrating your expertise, you increase your chances of being approached as an expert source.
Additionally, consider reaching out to journalists directly. Craft personalized pitches that highlight your expertise and explain how your insights can contribute to their stories. Proactively offering yourself as an expert source can lead to media opportunities and establish long-term relationships with journalists.
Maximizing Public Speaking Opportunities
Public speaking is an excellent tool for positioning yourself as an expert. Seek out speaking engagements at industry events, conferences, and webinars. Prepare engaging presentations that showcase your expertise and offer valuable insights to the audience. Speaking on valuable topics at reputable events enhances your authority and increases your chances of getting media attention.
Remember to record your speaking engagements and share them on your website and social media platforms. Not only does this showcase your expertise, but it allows journalists and reporters to see you in action, making you a more desirable source for their stories.
Stay active on social media and engage with relevant industry conversations.
Monitor news trends and offer timely comments or insights.
Seek opportunities to contribute guest articles or opinion pieces to industry publications.
Consider conducting original research or surveys in your industry to share valuable data.
Collaborate with other industry experts for joint projects or interviews.
By incorporating these tactics into your strategy, you can position yourself as an expert source in the news media. Remember to be consistent, genuine, and authentic in your efforts. Becoming a recognized authority takes time and persistence, but the rewards are well worth it. At Mojo Knows SEO, we specialize in helping businesses elevate their online presence, and we are confident that by following the strategies outlined above, you can stand out, gain media exposure, and become a trusted expert in your industry.