CRMs - What Your Marketing Stack Should Include
Jan 31, 2018
Resources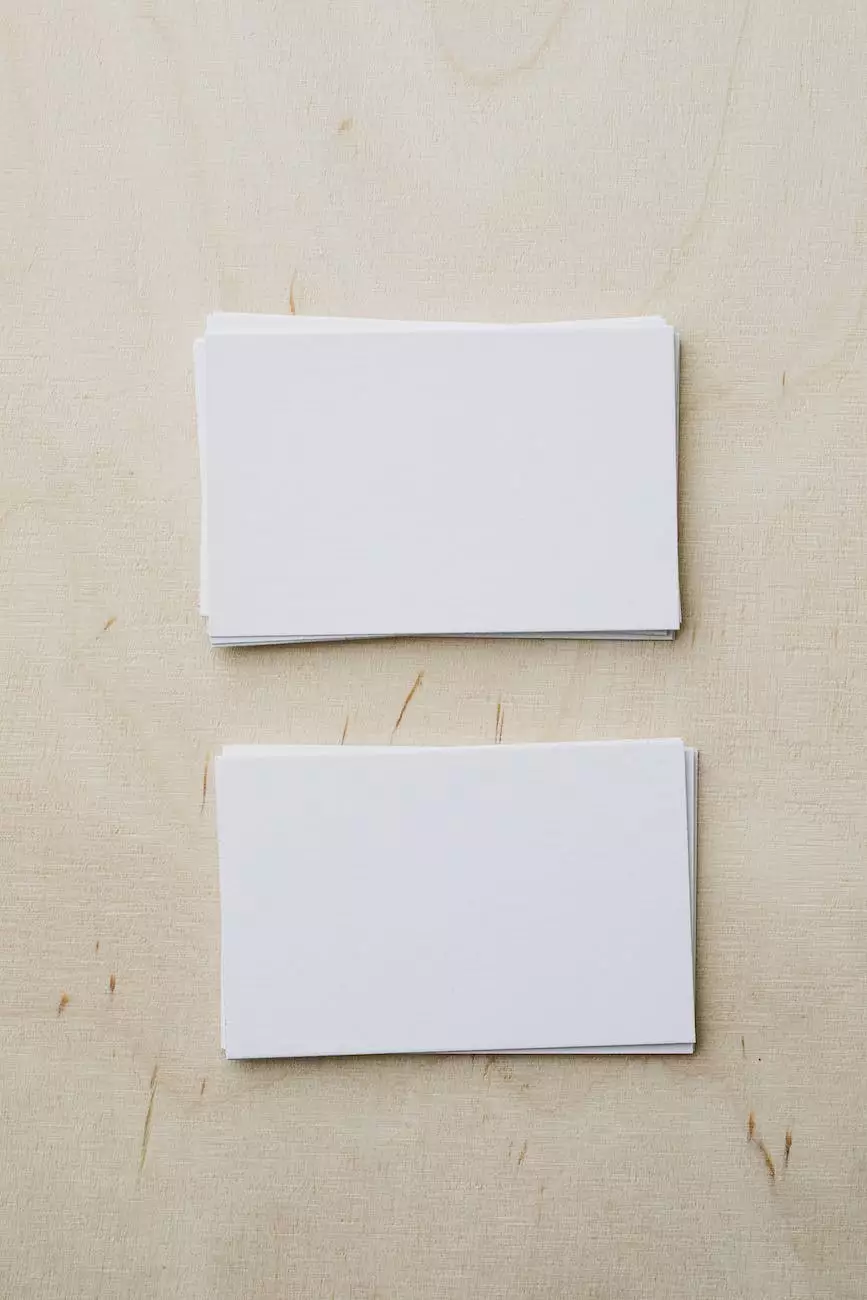 As a leading provider of SEO services in the Business and Consumer Services industry, Mojo Knows SEO understands the vital role that a well-rounded marketing stack plays in achieving online success. In today's digital landscape, businesses require a robust set of tools to effectively manage their marketing campaigns, and a key component of any successful marketing stack is a reliable Customer Relationship Management (CRM) system.
The Power of a CRM System
A CRM system serves as the backbone of your marketing operations, allowing you to streamline customer interactions, automate key processes, and optimize your overall marketing strategy. By leveraging the power of a CRM, businesses can better understand their customers, target their marketing efforts, and nurture leads throughout the sales process. The right CRM system empowers businesses to deliver highly personalized and targeted marketing campaigns, resulting in increased customer engagement and higher conversion rates.
Key Features of a Successful CRM System
When considering which CRM system to incorporate into your marketing stack, it's essential to look for key features and functionalities that align with your business objectives. Here are some essential components that your CRM system should include:
1. Contact Management
A reliable CRM system should provide robust contact management capabilities, allowing you to efficiently store, organize, and manage your customer data. This includes comprehensive profiles, contact information, communication history, and segmentation options to ensure targeted marketing campaigns.
2. Lead Generation and Tracking
Effective lead generation and tracking lie at the heart of successful marketing campaigns. Your chosen CRM system should offer lead generation tools, allowing you to capture and qualify leads seamlessly. Additionally, advanced tracking features help monitor lead interactions, enabling you to make data-driven decisions and optimize your marketing efforts.
3. Sales Pipeline Management
A CRM system with robust sales pipeline management capabilities enables you to track and manage your sales process from initial contact to closing the deal. This includes lead nurturing, opportunity tracking, and sales forecasting tools, providing you with a complete overview of your sales pipeline and ensuring efficient workflow management.
4. Email Marketing Integration
Email marketing remains a powerful tool for engaging with potential and existing customers. Look for a CRM system with seamless email marketing integration, offering features such as email templates, automation, personalization, and analytics to maximize the impact of your email campaigns.
5. Reporting and Analytics
Data-driven decision making is crucial for optimizing your marketing efforts. Your CRM system should provide comprehensive reporting and analytics capabilities, allowing you to track key metrics, measure campaign success, and identify areas for improvement. Customizable dashboards and real-time insights enable you to make informed marketing decisions and drive continuous growth.
Choosing the Right CRM System
With numerous CRM systems available in the market, selecting the right one for your business can be a daunting task. Consider the following factors when evaluating CRM options:
1. Scalability
Look for a CRM system that can grow with your business and accommodate your future needs. Scalability ensures that your CRM system remains effective as your customer base expands.
2. Integration Capabilities
Ensure that the CRM system seamlessly integrates with your existing marketing tools and platforms. Smooth integration eliminates data silos and enables efficient data sharing across your marketing stack.
3. User-Friendly Interface
An intuitive and user-friendly interface is essential for maximizing productivity and user adoption. A CRM system with a well-designed interface simplifies navigation and minimizes training requirements.
4. Mobile Accessibility
In today's mobile-driven world, having access to your CRM system on the go is crucial. Look for a CRM solution with mobile accessibility, enabling you to manage customer interactions and monitor campaign performance anytime, anywhere.
5. Customer Support
Reliable customer support is vital when implementing and maintaining your CRM system. Choose a vendor that offers responsive support, training resources, and regular updates to ensure a seamless user experience.
Conclusion
Your marketing stack plays a pivotal role in driving your business' online success, and incorporating a robust CRM system should be a top priority. A well-chosen CRM system empowers businesses to optimize their marketing efforts, enhance customer relationships, and drive lasting growth. By carefully evaluating the features and functionalities that align with your business objectives, you can select the perfect CRM system to take your marketing stack to the next level.